As to oxidation line, because the gases it releases have strong corrosiveness and harm to human body, the key to the design of such line is to improve the degree of automation (reduce personnel operation) and effectively clean off the gases released from bath. The anodic oxidation and chemical oxidation full automatic lines designed by C·Ray for a number of global well-known enterprises have properly solved such problems and won customers' favor. The whole line adopts enclosed exhaust system and environmentally friendly air supply system, which provides a good working environment for workers to improve work efficiency and enables enterprises to be more competitive.
The first aluminum alloy mobile phone shell anodic oxidation line designed and manufactured by our company for Dongguan Sincoo Electronics Co.,Ltd. has been put into operation smoothly. Sincoo is domestic top manufacturing enterprise of electronics industry with whole-process processing and manufacturing of mobile phone shell as its main business growth pole, and the anodic oxidation technique is therefore undoubtedly its core technique. Our leading design concept, superb production technology and thoughtful after-sales service immediately create a sensation in mobile phone shell manufacturing industry. A number of first-class enterprises including ITEQ, BYD, Everwin, Qianda, LENS Technology
etc., one after another, came to discuss strategic cooperation with us.
The rice cooker hard oxidation line designed and manufactured by us for Supor Group is well-received by the customers because of its high degree of automation and good workshop air environment. The oxidation production line of massive aluminum medicine bottle designed by us for Zhuhai Medicom Pharmaceutical Co., Ltd. has effectively solved the worldwide problem that gas accumulated when workpiece is put into bath and incomplete pouring of solution when workpiece is taken out from the bath, which has filled up the gap at home and won extraordinarily high praise from the user.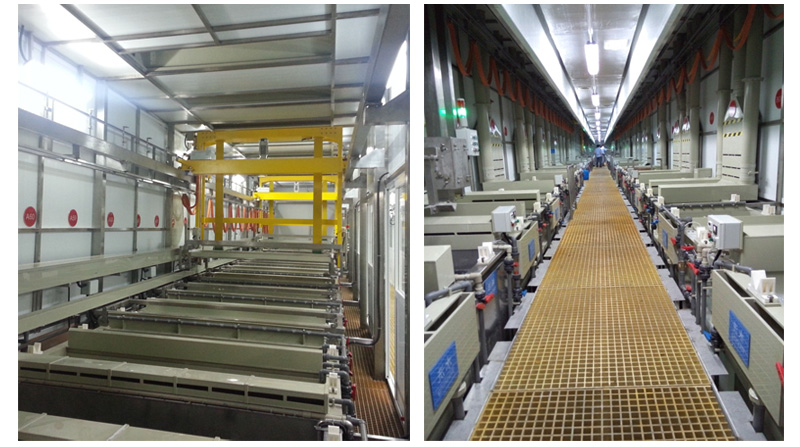 Specific characteristics of anodic oxidation